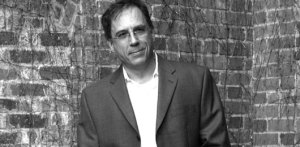 THE TEN-CENT PLAGUE: THE GREAT COMIC-BOOK SCARE AND HOW IT CHANGED AMERICA
By David Hajdu
Farrar, Straus and Giroux, 434 pages, $26
Earlier this month, a trendy bar in the East Village hosted what it billed as a "Nerd Nite" about the death of 1950's horror comics, advertising the event with a listing that evoked all the kitsch and sensationalism of classic pulp: "A Senator looking to raise his national profile for a White House bid! A sex-obsessed psychiatrist blaming comics for juvenile delinquency! A comic book publisher on speed! Blood! Sex! Violence! Communism! A showdown in the Senate! Censorship! Death!"
Told this way, the story of America's midcentury encounters with comic books almost sounds humorous. But as David Hajdu reminds us in his newest book, The Ten-Cent Plague, the comic-book scare that gripped the nation following World War II was no laughing matter—especially for the roughly 800 artists, writers, editors and publishers for whom comics provided not only a creative outlet, but also an income. Many of them were put out of work, others stigmatized, and at least one, "for reasons unknown," committed suicide with a .22-calibre rifle a few years after the frenzy had subsided.
"They did no spying for rival governments … were never charged with espionage, treason, contempt of Congress or court," writes Mr. Hajdu, whose previous cultural reportage includes books on jazz and folk music. "What they did was tell outrageous stories in cartoon pictures, a fact that makes their struggle and their downfall all the more strange and sad."
Personal accounts of the New York-centric comic-book industry during the first half of the 20th century shape the narrative of The Ten-Cent Plague, a painstaking examination of the comic book's rise and fall—from its origins in the lowbrow newspaper funnies of the early 1900's, to the racy (and purportedly juvenile-delinquency–inducing) horror and crime comics that came under attack in the early 1950's by the social psychiatrist Fredric Wertham, whose crusade prompted a media circus and, worse, a Senate inquiry that resulted in aggressive censorship and widespread public disapproval.
The 1954 Senate hearings on comic books brings The Ten-Cent Plague to its climax: a drama-filled scene featuring the NoDoz-fueled testimony of the original horror-comic publisher, Bill Gaines, who unsuccessfully argued that his covers—such as one displaying "the severed head of an attractive blonde woman, dangling by the hair in the hand of the killer"—were within the bounds of good taste. (A cover in bad taste, he explained, might have shown the blood dripping from the neck.)
A highbrow literary tale this is not. Indeed, Mr. Hajdu says he approached this third book of his with a more critical eye, the central argument being that comic books created a generation clash between parent and child that gave birth to American popular culture years before rock 'n' roll came along. So be prepared for dense passages of history and scholarly analysis, and an extensive cast of characters that can be hard to keep track of. But also expect to be highly entertained along the way.
Joe Pompeo can be reached at jpompeo@observer.com.