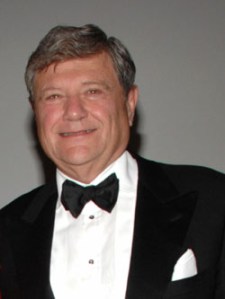 It's quite a real estate empire the Speyers now have. When they get done building 10 million square feet of office space and 3 million square feet of residential on the West Side rail yards, they can add that to the following massive trophies:
Stuyvesant Town and Cooper Village, the Manhattan apartment complexes Tishman Speyer and junior partners acquired in late 2006 for the record price of $5.4 billion. The complexes have 110 buildings total with over 11,200 apartments, many of which are moving toward market-rate.
The Chrysler Building, that gem of the Manhattan skyline, which Tishman Speyer owns the leasehold for (Cooper Union, believe it or not, owns the land it's on). Having the leasehold means that the Speyers get to collect the rent checks from office tenants; and in the office market of the last few years those rents must be higher than ever for newer tenants.
Rockefeller Center, the 12-building complex that Tishman Speyer bought in 1996 for $1.6 billion. The Observer did a spread last April asking brokers and landlords to name the most expensive commercial buildings in New York; one broker estimated that Rockefeller Center would sell for $8 billion if the Speyers wanted to give it up.