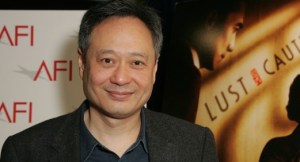 We'd been wondering what director Ang Lee's next move would be, especially following Brokeback Mountain star Heath Ledger's fatal overdose in late January. It turns out Mr. Lee's next project is a bit more light-hearted than that film, or his last, Lust, Caution. It's a comedy about the original Woodstock music festival based on Elliot Tiber's 2007 memoir Taking Woodstock: A True Story of a Riot, a Concert, and a Life. From The New York Sun:
Brokeback Mountain director Ang Lee has announced that his next project will be a comedy revolving around the 1969 Woodstock music festival, Variety reported yesterday. Taking Woodstock will relate the life of Elliot Tiber, an interior designer and part-time manager of his family's Catskills motel, who had become the issuer of event permits in Bethel, N.Y., in the late 1960s. When he heard that the planned Woodstock concert had been denied a permit in a nearby hamlet, he offered his own. Soon, half a million people were on their way to Mr. Tiber's neighbor's farm in upstate New York.
Focus Features' producer James Schamus, who's collaborated with Mr. Lee on 10 films, including Brokeback Mountain and Crouching Tiger, Hidden Dragon, will pen the script for the film, which is expected to enter production before the end of the year, according to Variety.