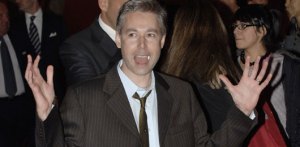 In just a few hours, Gunnin' For that #1 Spot, a documentary from Adam "Beastie Boy" Yauch (aka MCA), will premiere at the Tribeca Film Festival.
The film records the "Boost Mobile Elite 24 Hoops Classic" from September 2006, an event that brings 24 top high-school basketball players from all over the country to play at famed Rucker Park on 155th Street and Frederick Douglas Boulevard in Harlem. The park has had plenty of previous basketball greats grace it—including Wilt Chamberlain, Kareem Abdul-Jabbar and Dr. J.
"I think it's really cool that they do this game up there," said Mr. Yauch. "They could have done it in some gymnasium like other All-Stars type games. It's cool that they do it at Rucker—a place with so much history."
The movie follows eight of the country's best high-school players on the fast track to the NBA. The players include the man who is rumored to be the No. 1 NBA draft pick in June, Michael Beasley.
"That's what people are saying. I'd be surprised if he goes to another year of college," Mr. Yauch said.
And what if the 6-foot-9, 235-pound 19-year-old ended up with a Knickerbocker jersey? "If Beasley plays for the Knicks, I'd have to become a fan again and start going again," he laughed.
This is Mr. Yauch's first time at the Tribeca Film Festival (he directed a bunch of Beastie Boys videos, including "So Wat'cha Want" and "Intergalactic"), and had Awesome: I Fuckin' Shot That at Sundance in 2006. ("They gotta cut back on their sponsorship. It's just ridiculous.") He is happy to be premiering his film in the city he hails from.
"I'm psyched," he said. "It's a real New York film."