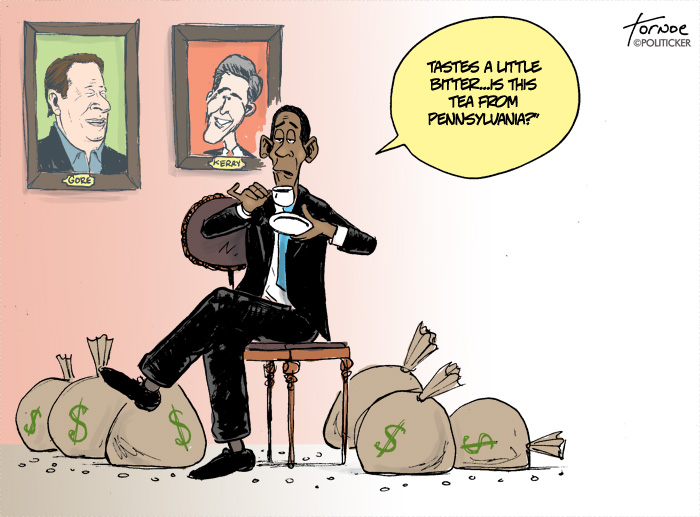 Congrats to Brett Bosse from New Hampshire for this week's winning caption.
Here are the runner-ups:
"Loose tea is for elitists. I'm a bagger."
– Roger from Roselle, NJ
"Pardon me, Do you have any Grey Poupon?"
– James from Irvington, NJ
Thanks for all your entries, whether commented or emailed. Check back Monday for a new caption contest.