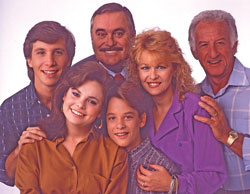 In the 1980s sitcom Mr. Belvedere, the mother of the family, Marsha Owens, worked for a time in a shopping-mall law firm called Legal Hut. It seemed like a good gag at the time—a law office that was part of a big chain, located in the quotidian precincts of a shopping mall, basically a business like any other.
But could it really happen here? What if New York's biggest corporate law firms went public?
At the moment, it's not allowed: American legal ethics rules prohibit lawyers from sharing fees with nonlawyers. But rules are made to be broken—or, at the very least, amended.
And while the idea may seem far-fetched, it's already caught on overseas. In Australia, Slater & Gordon, a personal-injury firm, is about to celebrate its one-year anniversary as the world's first publicly traded firm. Slater listed its shares on the Australian Stock Exchange in May 2007. And the United Kingdom is possibly moving in the direction of permitting external investors to have stakes in law firms, through the new Legal Services Act.
Observers of the U.S. legal world have been breathlessly wondering if (or, perhaps, when) the phenomenon of the publicly traded law firm will spread to the United States.
If this happens, of course, one of the most jarring changes will be that firms here will have to answer to outside investors: their shareholders. They'll have to provide detailed descriptions of their operations to the Securities and Exchange Commission, including 10Ks and 10Qs, the annual and quarterly reports that publicly traded companies must file with the S.E.C. Is this the way of the future?
Lawyers like hypotheticals, so here is a hypothetical press release to accompany the quarterly report of a publicly traded law firm. Any similarity to any persons or firms, living or dead, is purely coincidental.
NEW YORK, March 17, 2009—Biglaw, Inc. (NYSE: LAW) today reported net revenues of $462.5 million and net earnings of $205 million for its first quarter ended February 28, 2009. Diluted earnings per common share were $0.86, compared with $1.01 for the first quarter of 2008.
"Business conditions remain difficult," said managing partner George Owens. "The firm is being squeezed on both ends. Clients are tired of paying $300 an hour for a junior associate who knows nothing. Meanwhile, those same junior associates demand $160,000 starting salaries, 18 weeks of paid parental leave, and Swedish massages on Fridays. Something has to give."
Corporate. Net revenues in the Corporate Department were 12 percent lower than the first quarter of 2008. Ongoing difficulties in the credit market reduced both capital markets and merger and acquisition activity for the firm.
The M&A department spent a significant amount of time on several potential transactions for a client in the energy sector that were never consummated. Unfortunately, the firm was unable to bill for most of this time, because the work was for a long-standing client that the firm "doesn't want to piss off," according to Mr. Owens.
The firm cannot provide additional details about this representation, due to client confidentiality rules.