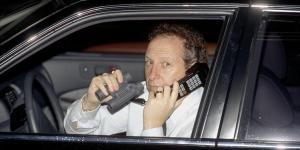 In his Media Equation column this week, The New York Times' David Carr looks at a strange footnote in the ongoing Anthony Pellicano wiretap trial in Los Angeles: The overlapping employment of Wayne Reynolds, who worked for both Pellicano and Condé Nast Publications.
As Carr writes, "Mr. Reynolds was first questioned by the Federal Bureau of Investigation at the Los Angeles offices of Condé Nast early in 2003. Mr. Pellicano, who is serving as his own lawyer, asserted in his cross-examination that Mr. Reynolds had bragged about bugging his own supervisor — no name was mentioned — at Condé Nast and that Mr. Reynolds had provided him with a prepublication copy of a Vanity Fair article (widely assumed to be about the Hollywood 'superagent' Michael S. Ovitz)."
Also according to Carr, "Mr. Reynolds emphatically denied both assertions."
Maybe Mr. Reynold's memory isn't so good, according to Vanity Fair's Bryan Burrough. In a blog post on VF Daily, the magazine's special correspondent writes, "Pellicano, it was alleged at trial, used Reynolds to get an advance copy of a 2002 article I authored on his client, the erstwhile superagent Michael Ovitz; this was the piece in which Ovitz famously blamed his fall on the 'Gay Mafia.' I actually thought that was kind of funny. Everyone in Hollywood got an advance copy of that article. I've worked at Vanity Fair for sixteen years, and never—never—did an article make as many rounds in advance as that one. I think they were handing out copies with Star Maps." (Emphasis, Burrough's.)
The writer doesn't know how his work leaked out, but he speculates that "If Reynolds got it on Friday, he probably just picked up a copy at the office."