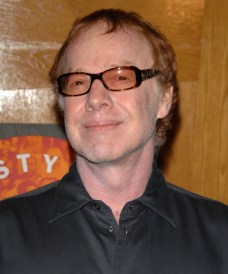 Houdini, that early 20th-century trickster, is coming to Broadway thanks to a whole cast of New York characters. Kurt Andersen, novelist and founder of Spy magazine; Danny Elfman, former Oingo Boingo frontman and composer for The Simpsons and numerous Tim Burton films; and David Rockwell, architect and scenic designer for Hairspray, Dirty Rotten Scoundrels and Legally Blonde, are all involved. Mr. Elfman will write the music, of course, with lyrics by David Yazbek (The Full Monty, Dirty Rotten Scoundrels). Mr. Andersen will write the plot, based on Houdini's biography, and Jack O'Brien will direct. Scott Sanders (The Color Purple) and Mr. Rockwell produce, according to Variety.
"Houdini" is still in the early stages of development. "There's a treatment, and Danny has done some initial work," Rockwell said. "We've had some work sessions with Jack and the team."
Both Rockwell and Sanders say they don't yet have a firm sense of the scale of the musical. It seems likely, though, that the show will fall on the higher end of the Rialto budget continuum, somewhere north of $10 million.
Sanders said an out-of-town tryout, in a city to be determined, is part of the plan.