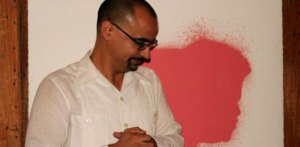 Junot You Can't Wait Amazon's Omnivoracious blog has an interview with Pulitzer Prize winner Junot Diaz (Does he still smile every time he hears that?) and an excerpt from a work-in-progress he's calling Dark America. New York's Vulture Blog (which tipped us off to the link) says "It's pretty rad…"
Mixed Wingnuts Writer Roy Edroso compiles The Official Village Voice Election- Season Guide to the Right-Wing Blogosphere. Notables include Rod Dreher ("Cheerful when discussing food or "sluts"; otherwise, grimly millenarian"); Jonah Goldberg ("Goldberg's comical persona—once pretty much all he had—is now mainly a fallback position in his attempts at serious commentary."); and the always fun Michelle Malkin ("STUPID/EVIL RATIO: 97/3").
I Love the 80s Newsweek's Jonathan Alter talks to Mediabistro's Kathryn Carlson and shares this career high: "When I started covering the media in 1984, there were very few media critics in the United States. At one point, I was named one of the top ten media critics in America and my parents were very pleased—but I had to tell them that there were only ten media critics in America."
Sensitive Siegel Don't ask Against The Machine author Lee Siegel for an interview if you've ever written anything critical about him. Portfolio's Jeff Bercovici learned that when a publicist from Siegel's publisher cancelled an interview on account of having "written negatively about Lee on your Portfolio blog."