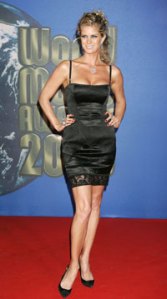 After you've sold your diet products company to a multinational conglomerate for around $2.3 billion, pinching pennies from apartment sales is no longer important.
So even though an investment group belonging to Slim-Fast founder and philanthropist S. Daniel Abraham's family paid $13.3 million for two apartments at the East 65th Street condo tower Bristol Plaza (one came in April 2005, the other in April 2006), they sold them both off for just $14 million last month, city records show.
"A lot of thought did not go into this, you know; we're not looking for the last dollar in every investment," said a source involved with the family deal. "And this was a transaction that made sense for us, and with people that we wanted to sell to, so nothing magical here."
The buyer is a group called Bolefin Corp., according to city records, and the sellers are named as Tammy A Inc.
The Abrahams' listing with Corcoran had been for $17.5 million—so the family must have once hoped to turn a nice profit on the two units, which were reportedly bought as family pied-à-terres. Then again, they didn't combine the condos, which would have helped boost their sales price: Together, the units would make for a full-floor, 13-room, five-bedroom, eight-bathroom, 5,678-square-foot sprawl.
Mr. Abraham's real estate deals have made headlines before. He paid his friend Ehud Olmert, Israel's prime minister, a reported $2.7 million for his Jerusalem home, which news reports suggested was inflated. (Mr. Olmert has also been accused of having intervened in the sale of Israel's Bank Leumi on behalf of Mr. Abraham and another friend.)
But the source said there was nothing exciting about the Bristol Plaza sprawl. "I think basically it stayed empty—nothing mysterious!"