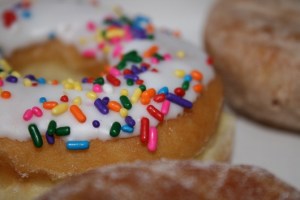 A panel of appellate judges has rejected the New York Restaurant Association's latest motion to delay enforcement of the city's new calorie posting rule.
"With today's decision, McDonald's, Dunkin' Donuts, and the other big chains that haven't yet listed calories as required by the Health Code have run out of stalling tactics," Health Commissioner Thomas Freiden said in a statement.
Yet, the eatery lobby's case against the rule on First Amendment grounds soldiers on. The next court date is slated for June.