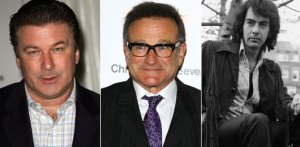 MONDAY
There's something comforting about the predictability of House (Fox, 9 p.m.), which returns tonight. Sometimes it's nice to have a show where you can set your watch by its familiar plot points, like the show's every climax where Dr. House has reluctantly ordered some incredibly invasive procedure to cure a patient, only to have it interrupted at the last moment by a new symptom or a phrase that triggers one of Dr. House's Eureka moments. But, finally, there's a twist! It's now on Mondays. (You probably saw that one coming, too.)
Poor Chuck Bass, framed for the devilish scheme concocted by—spoiler alert, I guess—Georgina, Serena's long-lost friend played by Michelle Trachtenberg on Gossip Girl (CW, 8 p.m.). As if Blair and Jenny's feuding weren't enough, it appears the show has a lot more cat-fighting in store. Luckily, the producers thought better of casting Mischa Barton in the role of Georgina. One just gets the sense that she would have been devoured by the better actress, Blake Lively, and the fighting would not have been that good. What fun would that have been?
TUESDAY
It's a very hairy Tuesday! As in body hair, of course.
The night kicks off with the remaining six American Idol (Fox, 8 p.m.) contestants singing their favorite hits from the catalogue of the furry-chested Neil Diamond. Last week, it was Andrew Lloyd Webber … and they wonder why their ratings are slumping? Apparently, their core audience is dying off!
At 8:30 p.m., NBC kicks it up a notch with a rerun of the best of Alec Baldwin on Saturday Night Live. "Schweaty balls," indeed …
And finally, Sasquatch incarnate, Robin Williams makes a guest appearance on Law & Order: S.V.U. (NBC, 10 p.m.). But the character he plays is anything but cuddly—he poses as a police officer on the phone and tricks people into committing criminal acts, like saying they liked Patch Adams.
WEDNESDAY
CBS goes after NBC's Deal or No Deal (8 p.m.) with an installment of its Price Is Right Million Dollar Spectacular (8 p.m.). To compete with the comedic dynamos of Howie Mandel and Drew Carey, ABC is developing a props-based "This Is Your Life" hosted by Carrot Top. OK, that's not true, but it can't be far off, right?
Farmer Wants a Wife (CW, 9 p.m.) is a new reality series in which ten city women compete to marry a rural bachelor. It's like Sex and the City meets City Slickers! The first episode features a chicken-catching contest a la Rocky. What good wife can't catch a chicken?
THURSDAY
In anticipation of Scrubs' final episode on the network, NBC is moving it to the less desirable timeslot of 8:30 p.m. 30 Rock will take its place at 9:30 p.m., where it will benefit from The Office's (9 p.m.) strong lead-in. Considering how bad Scrubs has been lately, its end couldn't come quick enough. It's as if the network is purposefully airing terrible episodes in order to ruin whatever chance the show has of getting picked up elsewhere. Just marry off J.D. and Elliot and let's be done with it.
Step It Up and Dance (Bravo, 10 p.m.) and presumably host Elizabeth Berkley visit with Jason Alexander and the choreographer of Broadway show Damn Yankees. Alexander will serve as a guest judge—as if the show wasn't already struggling for credibility.
FRIDAY
It's the second-season debut of Man v. Wild (Discovery, 9 p.m.)—and on the perfect night. Lonely ladies are still cooling off from last year's episode in which host Bear Grylls did push-ups in the nude to demonstrate how to warm up after falling into an ice-covered river. TGIF!
SUNDAY
The full Fox cartoon line-up is back. The Simpsons (8 p.m.), King of the Hill (8:30 p.m.), Family Guy (9 p.m.), and American Dad (9 p.m.) are all new just in time to offer small solace to those in full John Adams withdrawal.