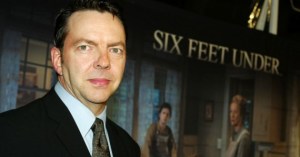 Look out, Oz! Move over, Prison Break! It's time for some imprisoned Bad Girls to take over HBO thanks to Six Feet Under creator Alan Ball. Mr. Ball is reuniting with the network to executive produce and oversee writing for the show, which will be an American version of the long-running British drama about the staff and inmates of a women's prison. Don't be expecting a "Cell Block Tango"-like performance…
The Hollywood Reporter writes:
"Bad Girls," which bowed out in 2006 after eight seasons on ITV, was praised for its portrayal of the complex relationships among female inmates. It currently airs on MTV Networks' gay-themed channel Logo. U.S. remake rights previously were held by the FX cable channel.
Women's prisons are a hot TV setting this year. Fox is developing a "Prison Break" spinoff that would take place at a female prison.