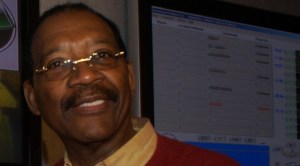 Democratic State Senator Ruben Diaz, Sr., one of a handful of elected Democrats who oppose abortion in New York State, is giving some credit to Vito Fossella in a public letter:
Dear Congressman Fossella:
In light of the serious controversy you are experiencing, I would like to
clearly point out something that has been overlooked that you deserve to be
credited for, and that is the fact that you supported Retired Air Force Col
Fay's decision to allow her baby to live, and that you have been involved
in your child's life.
All too often, men in power expect and pressure women to terminate their
unborn children's lives in order to spare them the embarrassment of the
scrutiny of an extra-marital affair. Your concern and care for your child
was apparently the prompting cause for the events that led to the arrest
and public scrutiny of your life that followed.
I realize that you will have to account to many about how these disclosures
will affect your future. Although I don't condone your behavior, I respect
your decision that you did not take the easy way out and deny the baby's
life and that you care for and love your child.
I am praying for you and for your family, and I trust that the Lord will
guide you through these difficult times.
Respectfully,
Senator Reverend Ruben Diaz
32nd Senatorial District
Legislative Office Building
Room 304
Albany, New York 12247