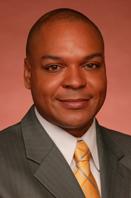 Assemblyman Karim Camara of Brooklyn, who was arrested for D.U.I. last year, says a police videotape related to the case has been destroyed, leaving officials without what he called "the one objective piece of evidence."
Camara made the comment after Liz and I approached him outside of City Hall, where he was just now attending a rally opposing a homeless shelter in Brooklyn. Camara's case is among those being cited in recent stories about Vito Fossella's D.U.I. arrest in Virginia on May 1.
"One thing we're trying to get through is the fact that the one objective piece of evidence they had on me was destroyed," Camara said. "I'm still going through the legal process, and in due time, I'll talk in more detail about it."
He went to say the charges against him are "bogus."
A spokesperson for the Albany County District Attorney did not immediately respond to an email seeking comment.
Another lawmaker, State Senator John Sabini of Queens, pleaded guilty to a D.U.I. charge earlier this year.