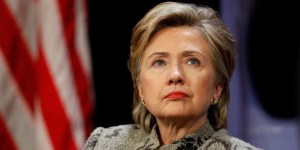 Sarah Kovner, a longtime supporter of Hillary and Bill Clinton, a close associate of Harold Ickes and a lion of New York's liberal political establishment, attended a fund-raiser for Barack Obama last night, according to two attendees. The event, was held at the East End Avenue home of money manager Eric Schwartz.
"That's a major statement on Hillary's campaign that one of her strongest advocates and one of Harold Ickes' closest associates was there," said one influential Clinton fund-raiser, when told of Kovner's attendance at the Obama fund-raiser. "That is an earthquake. Everyone recognized Hillary was down for the count, but it is a major thing for her to jump ship."
Kovner is a member of the New York Women for Hillary Council, served as the Deputy Director of the New York State Clinton-Gore campaign and was a special assistant to the Secretary of the Department of Health and Human Services throughout the Clinton administrations. Active in a wide range of women's groups, she acted as a government representative to the Interagency Committee on Women's Business Enterprise and the representative to the UN Commission on the Status of Women from 1993 until 2000.
Kovner could not immediately be reached for comment.
UPDATE: Kovner says that she's declaring for Obama because the primary contest is already decided and that it's time for Democrats to come together against John McCain.