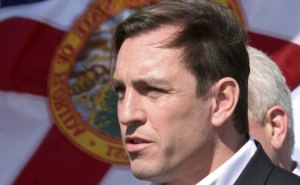 Last week I reported that an endorsement vote at a Democratic Club in Bay Ridge was split evenly between Vito Fossella's two official Democratic challengers, Domenic Recchia and Steve Harrison.
The president of Brooklyn Democrats for Change, Peter Carroll, emailed me over the weekend to say that because of the 25-25 tie, the club will not support either candidate. Carroll added, "Unless something major happens (like [F]ossella resigning) we will not be meeting until our petitions are printed. Right now our next meeting is scheduled for June 2 the day before petitioning starts."
Carroll said the more politically interesting story, albeit on a much more local level, was the club's endorsement of Dilia Schack for female district leader in the 46th Assembly District. According to Carroll, this is notable "because Dilia's opponent Jeannie May is the [f]ormer President of the club and is a founding member of the organization. She prominently features us on her literature and Dilia won the vote 3-1."
Schack, you may recall, was an interesting footnote to the 2006 Attorney General's race, when the Brooklyn Democratic County leader had an aide chase Shack all the way to an airport in Buffalo in order to secure her vote.