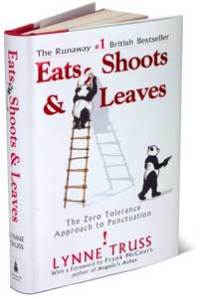 Robert McCrum, literary editor of the UK Sunday paper The Observer, stepped down this month after a decade on the job. Yesterday he deployed a parting shot both wistful and sober-minded. "When I joined The Observer in 1996, the world of books was in limbo between hot metal and cool word processing, " he writes, with a nostalgia that comes off not a little anachronistic, considering we're talking about 1996 here and not 1958. "Everything smelled of the lamp. It was a world of ink and paper; of cigarettes, coffee and strong drink. Our distinguished critic George Steiner used to submit his copy in annotated typescript."
Mr. McCrum goes on to list what he sees as ten milestone moments from the past 10 years of publishing, starting with the publication of Zadie Smith's White Teeth, which is cast here as a prototype of global literature, and ending with the release of the Amazon Kindle. In between we have the Harry Potter, Jonathan Franzen's spurning of Oprah Winfrey, the breakout success of Ian McEwan's Saturday, and the ascent of literary blogs. Also—curveball!—the release of Eats, Shoots & Leaves, which Mr. McCrum says "spoke to an anxiety about usage and standards in an age of cultural upheaval."
One wonders how different Mr. McCrum's list would have been if he'd seen the past decade from this side of the ocean. Perhaps Marie Arana, who is currently preparing to vacate the editorship of the Washington Post's Sunday books supplement, could make one too. It'd be like a micro-meme that only departing books editors could pull off.