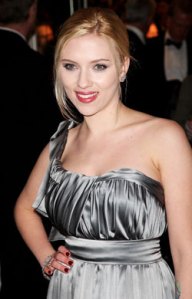 When this column broke the news late last month that the famously mouthed 23-year-old Scarlett Johansson had sold her duplex loft at 66 Leonard Street for $1,898,000, a $52,000 loss from what she'd paid in January 2006, some relatively heartfelt concern was expressed for the starlet's New York real estate choices.
After all, it's genuinely impossible to remember a plump apartment that didn't hugely appreciate over the past few years.
But fretting for Ms. Johansson is probably unnecessary. A deed filed in city records last week shows that a trust controlled by her mother, with the same Hollywood billing address as the 66 Leonard Trust, paid $2.1 million for a penthouse on East 53rd Street near Sutton Place.
On the downside, the area isn't quite frisky. "You find that people," an ex-ambassador at a nearby co-op told The Observer this year, "are rather serious."
The trust is called Upson Pines, which gets just one Google hit: A site says it's the name of a house belonging to Claude and Doris Upson in the camp classic Auntie Mame, which, in copious amounts of TV and magazine interviews, Ms. Johansson has said is her absolute favorite movie. (And incidentally, the story is centered around Beekman Place, just south of the new apartment.)
Her older brother Adrian, a co-broker for the Leonard apartment, did not return calls. But a listing for the East 53rd Street penthouse says it has 1,270 square feet, a wine cooler in the kitchen, a walk-in closet off the master bedroom that's so big it's also called a study, a landscaped wrap terrace with huge views, plus "a lovely greenhouse off the bedroom," which the floor plan less lushly calls a 7.5-by9.5foot "sunroom enclosure."