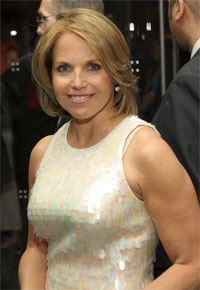 Ever since word of Katie Couric's supposed lame-duck status at CBS News spread far and wide across the Internet last month, the ratings at her evening news show have continued to drop.
Now, Steve Krakauer at TV Newser is reporting that CBS Evening News with Katie Couric hit a new low last week.
"The broadcast averaged 5.33 million Total Viewers and 1.54M in A25-54." reports Mr. Krakauer. "The week of April 21, the previous low, the broadcast drew 5.34M Total Viewers and 1.58M in the demo."