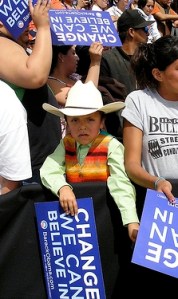 Michael Bloomberg confirmed that he and John McCain touched on the topic of the vice presidency, but not in terms of who McCain was going to pick.
Barack Obama called for "direct diplomacy" with Cuba.
Stephen Fiala says he won't run for Vito Fossella's seat.
David Paterson pardoned Slick Rick, perhaps best known for the song "La Di Da Di."
Joe Lieberman's nephew stepson, a rabbi, supports Obama.
In a meeting with the editorial board of the Queens Tribune, Liz Crowley says Tony Avella is the worst city councilman ever.
The Wonkster fills in the gaps on the judicial primaries.
The National Guard is leaving four nuclear power plants in the state, where they have been stationed since 9/11.
Marty Markowitz approves Carrol Gardens downzoning.
The Washington Post fact-checker gives McCain's earmark policy "four pinnochios."
Obama got some good press in Israel.
Obama gets another superdelegate, this one from Oregon.
TechPresident wonders when David Brooks became so obsessed with Twitter.
Matt Haber thinks he knows the answer.
Senator Frank Lautenberg is responding to Representative Rob Andrews' age-attack ad with an ad attacking Andrews' honesty.