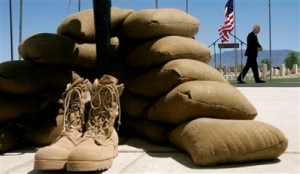 Fidel Castro criticizes Barack Obama, even after praising him.
John McCain defended his opposition to the new G.I. Bill.
The Albany Project isn't sure it likes the "detente" between David Paterson and Joe Bruno.
Brownstoner feels pretty good about the New York magazine profile of Brownstoner.
State officials are opposed to letting Entergy spin its northeast nuclear holdings into a separate company.
On Rochester Turning, a local recounts driving Howard Dean around when the D.N.C. chair was visiting upstate.
Tucker Carlson is no longer running for president.
Boxer turned Democratic State Senate candidate "Baby" Joe Mesi impresses one parade-watcher in Buffalo today, who thinks he's "so cute."
Anthony Weiner woos a voter named Mongo by promising him, "I'll wash your car, I'll pick up your laundry, anything you need."