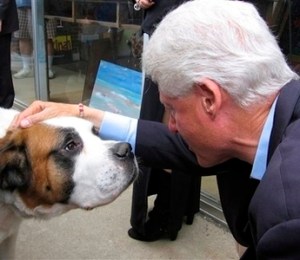 Karen Tumulty remembers covering Ted Kennedy's endorsement of Barack Obama.
Robert Byrd cried speaking about Kennedy on the Senate floor.
Steve Kornacki considers the possible political implications of Kennedy's illness.
New York officials reacted to Kennedy's diagnosis.
Claire McCaskill is "bitterly dissapointed" in Geraldine Ferraro.
Mark McKinnon, the McCain adviser who said he wouldn't work against Barack Obama, isn't going to.
Obama says John McCain is "obsessed" with Mahmoud Ahmadinajad, and has the mistaken impression that Obama wants to "have tea" with Raul Castro.
Sid Blumenthal begins laying the groundwork for Clinton 2012.
A McCain-friendly blogger wonders about the D.N.C.'s seemingly ubiquitous outreach.
The three major polling surveys now use cell phone numbers when collecting data.
David Paterson has laser treatment for glaucoma.
The company that owns Indian Point nuclear plant wants to spin off its northeast nuclear holdings as its own company, but the state may resist.
Rick Karlin looks at fluctuations in tobacco donations to New York's congressional delegation.
Tony Avella endorsed Charles Ober in the City Council special election in Queens.
Here's video of Bloomberg's commencement speech at the University of Pennsylvania yesterday.