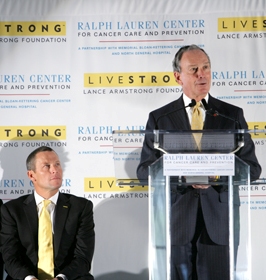 West Virginia native Mike Tomasky explains why Barack Obama will lose to Hillary Clinton there, and why either one would probably lose to John McCain.
Here are the preliminary exit polls.
The Obama campaign is choking off contributions to independent Democratic groups.
Vito Fossella heads back to Washington.
Al D'Amato tell NY1's "Inside City Hall" that Fossella won't resign, and he may seek reelection. [No link; Watch video here]
The plan for the West Side rail yards is dead.
Liz reports on the rift between Tom Ognibene and Dennis Gallagher.
Joe Bruno is advertising his support of a gas-tax holiday.
Faced with community resistance, the developer for the Gowanus project launches a fancy web site.
Vinny Ignizio says new disclosures show pork had little to do with the congestion pricing vote.
Robert Harding has video of David Paterson and Chuck Schumer talking about agriculture upstate.
Jim Tedisco is talking about the nursing crisis.
Jim Gennaro's spokesman has a (mostly non-political) photo exhibit.
Here's proof that Jimmy Oddo and Michael Bloomberg are friends.
Gawker wonders if Bloomberg will write about his dislike of the word "maintain" in his forthcoming book.
Spin Cycle coins a new nickname for Michael Bloomberg.
Assembly candidate Joseph Hand makes the most of a palm card.