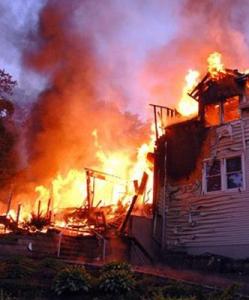 Six people are reportedly hospitalized after a "highly suspicious" fire burned down the multimillion-dollar Long Island home of rapper 50 Cent this morning, TMZ reports (click through for photos.).
Names of those who were involved in the fire have not been released, but the rapper's ex, Shaniqua Tompkins, and their 10-year-old son, Marquise, were in the house at the time of the fire.
The home has been at the center of a lawsuit between the rapper, whose real name is Curtis Jackson, and Ms. Tompkins. After buying the $2.4 million home, Mr. Jackson tried to evict Ms. Tompkins and their child from the house, which prompted Ms. Tompkins to file suit claiming he had promised her the $2.4 million house.
Injuries to the victims are reportedly not life-threatening and 50 Cent is not a suspect at this time.