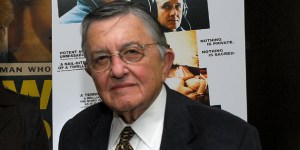 Not long ago, Chuck Scarborough, the news anchor of WNBC-TV here in New York, was working on a story about the future of electric cars. For the piece, Mr. Scarborough conducted an extensive interview with one of the creators of the Tesla Roadster. In the end, as so often happens in an evening newscast, only about 45 seconds of the interview made it onto the air.
"But it was a cohesive interview that one could listen to, if you were so inclined, for the full 19 minutes," said Mr. Scarborough. "So I put the whole thing on our Web site."
People are always accusing you of taking the best snippets of an interview and using them out of context. But thanks to the Internet, for the first time in his 40-year career, you could give them … everything!
And soon, he'll have to. On Wednesday, May 7, John Wallace, the president of the Local Media Division of NBC Universal, announced that NBC's flagship station, WNBC, would be radically revamping its local news-gathering operation.
Next year, in February 2009, as mandated by the federal government, all full-power broadcast stations in the United States will switch from an analog to a digital signal. Observers call it the biggest change in television since the switch to color. Along the way, broadcasters will replace their single analog signal with multiple digital signals, giving them—gulp—a handful of new channels to play with.
The change comes at what is an increasingly lean time for broadcasters, who like most traditional media face shrinking audiences and slowing revenue. How do you fill the vast new acreage of programming space on thinning budgets without sacrificing your editorial standards?
On Wednesday, Mr. Wallace and NBC were the first to unveil their attempt at a solution. They announced that NBC would be using one of its new digital signals to create a 24-hour local news station—à la NY1, only serving the entire tristate region. Afterward, Mr. Wallace told reporters that NBC would be doing so without the costly addition of any new reporters. "There will be no added staff," Mr. Wallace, told The New York Times. "We'll just use them differently.''
Underlying NBC's announcement is the theory that for too long, broadcast journalists have been a wasteful bunch. In the brave new world, every last scrap from the cutting-room floor promises to be picked up, mopped off, and served up on multiple, varied platforms, from the Internet to podcasts to the video screens in the back of taxicabs.
Mr. Wallace would increase the efficiency of harvesting material for distribution in these venues through a so-called "content center" to be constructed at Rockefeller Center.
"The center will revolve around a core 'pool' of local information, video and graphics," he said. There was no mention of the "content center" revolving around a core pool of top-notch reporters.
While other stations have been stocking up on young, attractive general-assignment reporters to be deployed each day according to the morning papers or the whims of the police scanner, WNBC has continued to rely on experienced, veteran reporters to mine specific beats for original stories.
What will happen to the likes of, say, Jay DeDapper, Carol Anne Riddell, Melissa Russo, and Jonathan Dienst under the new system?
"It feels like the last gasp of serious local news, like the fall of geek TV," said one local newsman on the heels of NBC's announcement.