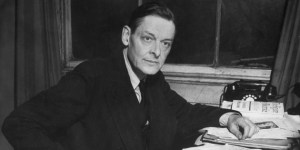 It was one year ago that Farrar, Straus & Giroux publisher Jonathan Galassi first started trying to convince Mitzi Angel, the editorial director at a small literary imprint of HarperCollins UK, to move to America and come work for him. "Mitzi just walked into my office one day and I thought, 'Wow, I want this person to work here," Mr. Galassi said. "I felt that the minute I met her. I've been chasing her ever since."
Earlier this week, it was announced that he finally got his wish: Ms. Angel has agreed to leave her home to run her own imprint at F.S.G.. The imprint, which at this point specializes in thinky pop culture books, theater, and music, is called Faber & Faber Inc., and Ms. Angel has a mandate to change it quite radically. She will do this by supplementing the existing list with the sort of literary fiction and narrative non-fiction she worked on at HarperCollins—something the imprint has never really had—and working more closely with editors at Faber & Faber Ltd., the formidable British house that founded it back in 1982 as an American subsidiary.
At 80 years old, the British Faber & Faber is one of the oldest and most prestigious names in British letters. It is the house that published W. H. Auden, Ezra Pound, and James Joyce and employed T.S. Eliot as an editor during the 1930s; indeed, in reputation it is something like the British equivalent of F.S.G..
Faber opened the American office in order to ensure that all the books on their list—including the ones that no American houses were interested in publishing—were available in the United States. The hiring of Ms. Angel, who has earned a strong reputation as an editor during her eight years at HarperCollins UK's Fourth Estate imprint, signals a pointed departure from that original mission, and reflects a top-down reimagination of the American Faber operation as a boutique literary imprint more in line, spiritually, with the old British company that gave it its name.
Initially, Faber's goals for the colony were modest: the aim was simply to provide a safety net for those Faber books that could not find an American publisher—to serve as a distribution arm, essentially, that also published some books of its own on the side. In the early 90s, the people who worked at Faber were restless and the London office responded to put some more resources into the operation, hiring two new editors responsible for aggressively acquiring previously unpublished books by American authors.
"It was quite effective as a distribution arm but the people working there… well, you start wanting to be a publisher," said Graywolf Press publisher Fiona McCrae, one of the two editors who started working there at the time.
So it went until 1998: then the American experiment ended, and a majority stake in Faber's US subsidiary was sold to F.S.G.. Under the leadership of editor Denise Oswald, F.S.G.'s new imprint started taking steps toward renovation, sweating its list of all the random books that had ended up there by way of the bargain bin and leaving only those that pertained to contemporary pop culture, film, music, or theater. This was supposed to bring coherence to the American Faber brand, to purify the list so that it wasn't just an assortment of odds and ends, but an actual house with a relatively narrow specialty.
In the nearly ten years since, Faber has been operating independently of the parent company that gave it up for adoption, and has succeeded in publishing a healthy stack of notable books, including several plays by Richard Greenberg, Neil LaBute, and Tom Stoppard, a book of poetry by Billy Corgan, and the journals of Courtney Love. According to Mr. Galassi, the imprint even made F.S.G. some money.
So then why all the changes suddenly? If Faber was doing fine as a small pop culture and theater imprint, why would Mr. Galassi want to upend its publishing model by essentially restoring to it the eclecticism and disorder that had been so aggressively beaten out of it following the F.S.G. acquisition?
"Faber is one of the great names in English language publishing, and we're not making optimal use of it right now," Mr. Galassi said. "I think that we can do a lot more with them transatlantically by buying things together." The point, he said, is to build the American brand "that's useful for them and for us. It' s a way of growing our business without growing F.S.G. per se, without throwing it off balance."
Asked why he would want to create a competitor for F.S.G. right under his own roof, Mr. Galassi said in an e-mail, "I think F.S.G. can stand the competition; it's a little bit like Paul Stuart living next to Brooks Brothers—good for both. And I don't think Faber is in any danger of stealing F.S.G.'s particular brand of thunder. The idea is to make another brand shake, ratttle, and roll in its own way."