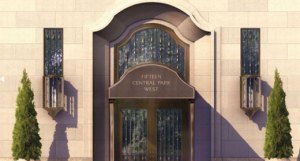 Florida developer Gerardo Capo has paid $3.5 million for a 12th-floor condo at 15 Central Park West, city records show, moving about as far from Miami's bottomless housing market as one can get–metaphorically speaking.
The chairman of the Capo Group lives in one of his own luxury condos in Miami Beach, just 48 miles east of one the biggest and most controversial projects in his portfolio, the $850 million Bimini Bay Resort and Casino in the Bahamas. On second thought, maybe he was trying to put a little distance between himself and the Capo Group's adversaries living on the 9.5 million-square-mile island.
Encompassing one-tenth of Bimini, the massive complex houses a 250 room-Conrad Hotel, almost 500 condos, an 18-hole golf course, a 550-slip marina, a 10,000-square-foot casino, and a Starbucks on an area that was once occupied by marshes and sand.
Environmentalists claim that the development is an "ongoing ecological disaster," which will destroy the wetlands, fish nursery, and mangrove estuary on Bimini. Mr. Capo has promised it will create jobs for the 1,700 inhabitants of the island.