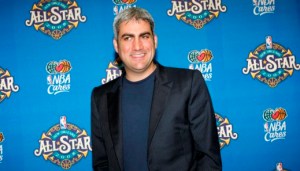 As American Idol finalists face the Battle of the Davids—Archuleta vs. Cook—producers of the revival of Grease have announced that last year's winner, Taylor Hicks, will make his Broadway debut in that summer-lovin' musical next month.
Hicks, who was the Season Five "American Idol" winner, will begin performances as Teen Angel June 6. The Alabama native, who will succeed Stephen Buntrock, is scheduled to stay with the production at the Brooks Atkinson Theatre through Sept. 7.
In a statement "Idol" winner Hicks said, "I am incredibly excited to be a part of one of my favorite musicals. The Soul Patrol's gonna invade Broadway!"
Taylor Hicks was named "American Idol" in 2006, besting runner-up Katharine McPhee. Born in Birmingham, AL, Hicks toured the Southeastern U.S. during his teenage years and released two independent albums. Following his "Idol" win, Hicks signed a recording contract with 19 Records Limited/Arista Records. His eponymous debut album, "Taylor Hicks," debuted in the #2 spot on the Billboard 200 charts and was later certified as a platinum album. Hicks' memoir is titled "Heart Full of Soul: An Inspirational Memoir About Finding Your Voice and Finding Your Way."