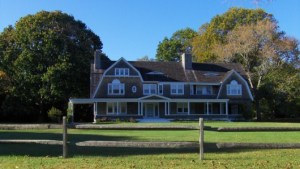 Need to buy in the Hamptons soon? There should be plenty to choose from. The inventory of unsold homes on the market there was up 4.6 percent from the fourth quarter of 2007 to the first of 2008 (and a remarkable 27.2 percent from the first quarter of 2007), according to a report from Miller Samuel and Prudential Douglas Elliman.
In the North Fork, inventory was up 10.2 percent quarterly and nearly 20 percent annually.
We'll have more on the Long Island housing market in tomorrow's Observer. Hint: Manhattan. That's all we'll say.