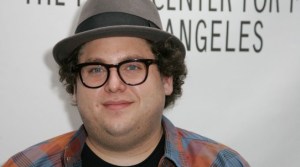 Superbad's Jonah Hill has signed on to executive produce and possibly star in a new movie version of Johnny Depp's star-making, late-80s vehicle, 21 Jump Street. Variety reports:
The smallscreen property, which aired from 1987-91 on Fox and starred Johnny Depp, revolved around a group of young cops who worked undercover in high schools and colleges.
The "Superbad" thesp would develop the screenplay as a potential starring vehicle and serve as executive producer.
Neal Moritz will produce the film with Stephen J. Cannell, who co-created and exec produced the series.