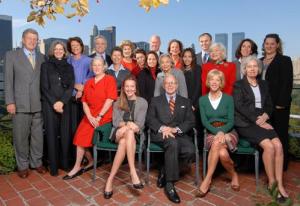 The Observer tends to profile brokers that not only have offices, but work with fountain pens on antique oak desks (which is why Edward Lee Cave's grandfatherly firm is pictured above).
But today there was a huge victory for Internet-based agents–and don't sneer at that phrase, because "more consumers use the Web when house hunting than rely on 'For Sale' yard signs." In a settlement today, the Justice Department said that the National Association of Realtors could no longer restrict Web-focused, discount brokers from the group's database of real estate on the market, known as an MLS.
Luckily for the realtor group, they don't have to pay a fine, or even admit wrongdoing.