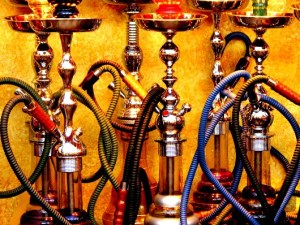 Long-embattled East Village nightspot Le Souk will remain open at least another week.
Proprietors of the North African-themed eatery and hookah bar at 47 Avenue B are appealing their case against the State Liquor Authority (S.L.A.), which recently yanked the venue's liquor license.
A Manhattan Supreme Court judge has continued a stay of the the S.L.A.'s enforcement until May 22, according to a decision filed on Thursday, in order to permit the venue to ask the Appellate Division for a further stay.