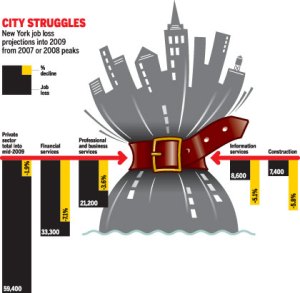 The price of beer has risen at least 4 percent in the past year, according to reports, as the prices of two main ingredients, hops and barley, have increased. A six-pack of craft brew costs $1 more, generally, than it did last spring.
The chance of major hurricanes hitting the U.S. this year has jumped. The National Oceanic and Atmospheric Administration this month forecasted a 65 percent chance of an above-average hurricane season, which starts June 1, with as many as five major storms.
A Brownstoner commenter on May 22 responded to a post about a shooting in Clinton Hill, which some labeled a "ghetto" on the Brooklyn blog. "[I]t is a charming … neighborhood," the anonymous commenter wrote. "It's also way overpriced—but a couple more high-profile incidents like this will take care of that rather quickly."
And, according to the Constitution, Election Day must be held on Nov. 5.
All the above—beer, hurricanes, crime and presidential politics—have the potential to accelerate New York's drop from its real-estate high.
Handicapping the local real-estate markets is never easy. The city typically follows the nation into recession by at least several months, and the economy here is heavily dependent on a financial services industry that's as attuned to happenings in London as to those in Brooklyn Heights.
Still: Inflation, crime and job losses could wallop the market more than the credit crunch.
The simple costs of goods, including beer, and the goods that go into making the goods (hops, barley) have been increasing. Hurricanes could hasten price jumps for the very things used in property construction and renovation.
The devastation caused by Hurricanes Rita and Katrina in the fall of 2005 caused short-term price spikes for construction materials, as well as shortages in things like PVC, a piping used in insulation, and titanium dioxide, which makes paint white. The hurricanes also damaged or destroyed at least 16 oil refineries, a major hydrogen plant and dozens of natural-gas processing plants that produce the resin used in construction plastics.
Crime has increased in some traditionally safer neighborhoods. In Williamsburg, robberies in 2008 were up almost 20 percent over 2007, for the week ending May 18. In the West Village, burglaries were up more than 26 percent.
And job losses. On May 20, the city's Independent Budget Office released a rather grim analysis of Mayor Bloomberg's executive budget for 2009. The analysis predicted over 59,400 private-sector job losses between the first quarter of this year and the second quarter of 2009, including 8,600 as "coverage of the presidential campaign ends and other business diminishes."
Some of the losses would come as the city in mid-2009 plumbs the deepest depths of a looming recession, according to the budget office. The rest of the nation would have already been months into it; and the price of beer would be that much higher.