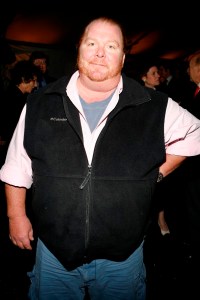 Mario Batali, who likes to be photographed wearing sausage links as a scarf and holding piglets, says that Gwyneth Paltrow looks the way she does due to her three-hour-workout-a-day regimen.
"I think she works out three hours a day – which is one of the keys to success," Mr. Batali told US Weekly. "If we all did that, we'd all look like Gwyneth Paltrow," he said. "Or at least closer."
Ms. Paltrow, he added, "loves to eat … and, you know, she never puts on a pound!"