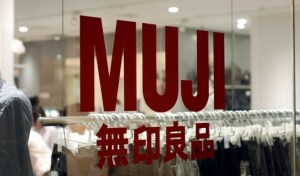 Only eight days, 21 hours and counting (but who's counting?) until MUJI opens a store in the Renzo Piano-designed headquarters of The New York Times. For those not inclined to count, that's noon on May 30.
This, the second New York location for the Japanese Mecca for "no-brand quality goods," will fill 4,350 square feet on the ground-floor of the tower on Eighth Avenue and 40th Street. MUJI opened its first New York store, at 455 Broadway, in November.
The store will carry 1,750 household items — including, presumably, those rad cardboard speakers — and 420 items of clothes.