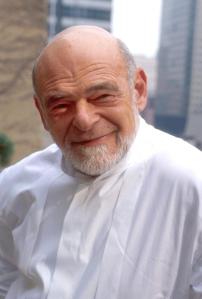 Rupert Murdoch said he "absolutely" trusts Sam Zell to sell him Newsday—after all, Mr. Zell is a man of his word, right?
"We're hoping to wrap it up within the next week, and I don't mean the end of next week, I mean within the next seven days. It takes two to agree, but we're at a pretty advanced stage. I trust Mr. Zell absolutely. He's famous for being a man of his word. We think everything's in hand."
This was during a conference call with reporters and investors yesterday. If he buys the paper, it'll still cover Long Island news and it won't fold into some sort of super-New York Post. Also, apparently there are "no issues" with the FCC, the Justice Department and Congress.
"That's something which would be handled when our licenses come up for renewal on TV and we're confident we'll get through that, even if we have to go to court."
…
"There are no issues anywhere. We don't have any overlap, other than 7 percent with Newsday. There's no possibility of antitrust with Newsday."
And in other Murdoch news: the New York Post's cover price is being raised to 50 cents!