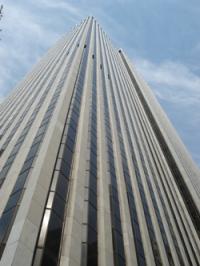 "[W]e should learn all of the details today, when the pact is due to be announced," the New York Post declared on Wednesday, referring to the ongoing negotiations between Mort Zuckerman's Boston Properties and Harry Macklowe over the fate of his beloved GM Building and four other Manhattan towers.
But, like with much of the Macklowe saga, now in its fourth month, fresh news remained scarce. Yesterday passed with nary a peep from Mr. Macklowe or Mr. Zuckerman.
We'll keep you posted.