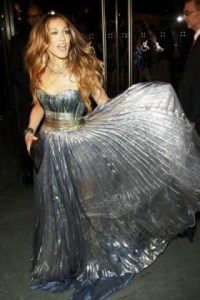 Go to observer.com/movies to find showtimes, purchase movie tickets, catch up on the latest film-industry news and read reviews of movies showing this weekend.
This week, find reviews of:
And read Sara Vilkomerson's guide to the best and worst of this week's big releases.
And if you haven't gotten to them yet, there's always the new Indy,Prince Caspian, and John Cusack in the black military-industrial farce, War Inc.
Plus: Hollywood re-enters strike mode; Sydney Pollack remembered; and our report from the glitzy big Sex and the City premiere.