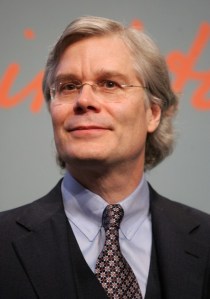 The New York Times is reporting that Peter Olson, who has been C.E.O. of Random House since 1998, will step down "in the next few weeks." Two unnamed executives from Random House's parent company Bertelsmann tell the Times' Mark Landler that pressure on Mr. Olson to vacate his post is coming from Bertelsmann's recently-appointed chief executive Hartmut Ostrowski, who "has lost patience with the performance" of Random House's U.S. book sales and "wants to install his own person." The rest of the relevant info:
Bertelsmann's board is scheduled to meet in New York in two weeks; an announcement could come shortly after that. "It's just a question of working out his deal," one executive said.
It was not yet clear who will replace Mr. Olson, although these executives said it would not necessarily be a prominent figure from New York publishing, and maybe not even an American.