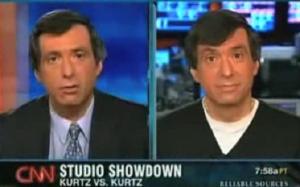 Here's another online Q&A, this time with the Washington Post's Howie Kurtz. Some choice bits:
"But the shrinkage, as I wrote, is painful, and some of those departing are close to irreplacable."
"I'm an ink-in-the-veins newspaper guy, I believe in newspapers and in The Washington Post. That doesn't mean that those who took the offer don't believe in the paper."
That might be up for debate.
.