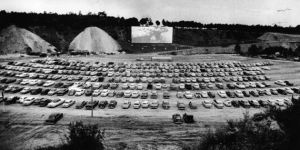 Well, it's Memorial Day Weekend! Of course some of the summer's blockbusters have already busted the block. But it's a slow afternoon so we thought we'd just take a forward look at what's still to come. It was depressing!
Sure, there's The Dark Knight, but we're a little worried that Christian Bale might soon be overexposed. And how do we feel about watching Heath Ledger act out that incredibly depressing-sounding part?
Other highlights? Hmmm. Maybe Mamma Mia, but only because of Amanda Seyfried's long-awaited (by us, anyway) star turn.
We'll get David Gordon Green's first comedy, Pineapple Express, featuring the reunion of James Franco and Seth Rogen (who have mostly been separated since Freaks and Geeks).
That's the bright side. The Love Guru (can Jessica Alba actually act, anyway?), Hellboy 2, Meet Dave (oh, Eddie Murphy! No!), Space Chimps (it is for kids, but still), and Hell Ride—and there are also some well-cast thrillers that probably won't go much of anywhere (we'd like to see Bradley Cooper in The Midnight Meat Train, but the title is so so bad… ). Naomi Watts and Clive Owen (good match!) turn up in The International, but not until August 15. By then, we expect to have given up.