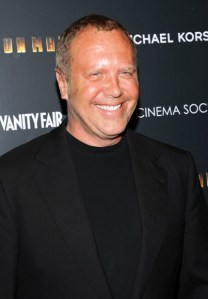 Three Long Island teens have reporedly been arrested and charged with burglary for breaking into Michael Kors' Fire Island home on Tuesday morning while the designer was away in Italy.
The Post reports that the teens reportedly snagged a flat-screen television from Mr. Kors' home before breaking into at least three other homes. The burglars began dumping the stolen goods, including a painting, a camera and a television, into the bay when they heard that the police was after them.
Gervaise Miller, the caretaker of the property, said: "It's such a terrible thing. People feel violated. He comes here to get away. It's a shame that this had to happen to him."