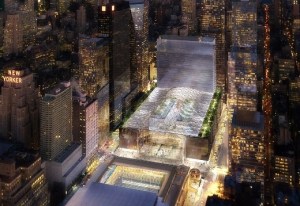 Developers Vornado Realty Trust and the Related Companies are grasping for options to keep alive a multibillion dollar redo of Penn Station and related real estate development, as they have asked the city and state to back a loan to build a new Madison Square Garden in the Farley Post Office across Eight Avenue.
The proposal is intended to lure the Garden back to the table, as the company, led by Chairman James Dolan, pulled out of the larger plan in March. The state is considering the offer as one of many options for the project, a state official confirmed.
In this option, the state and city could be saddled with the cost of the arena—said to be in the range of $900 million to $1 billion—should the larger redo of Penn Station ultimately fall apart.
The plan for a Penn Station remake, part of a larger proposal named Moynihan Station, seemed to all but fall apart when Madison Square Garden said it was staying in place and proceeding with a $500 million renovation of its arena. Without moving, a complete redo of the station was all but impossible. The Garden said it pulled out because it did not see any realistic hope of the plan coming together anytime soon, given the hundreds of millions in unsecured funding.
Under the developers' latest proposal, the developers could potentially start building the new arena for the Garden before the larger Moynihan plan ever came together, as the state and city would assume the risk on the money for the arena. Previously, the developers wanted to wait until the project came together before proceeding with the arena, as it would cost them hundreds of millions with potentially no gain should the deal have ultimately fallen apart.
A spokesman for Madison Square Garden, Barry Watkins, said the Garden was proceeding with its renovation and had no plans to move.