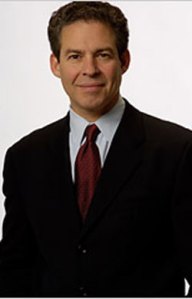 Publishers sure do love it when sick professors write books. First, Randy Pausch, the terminally ill computer scientist from Carnegie Mellon, sold his book The Last Lecture to Bob Miller, then the president of Hyperion, for a reported $6.7 million. And now, "Singin' Scientist" Jill Bolte Taylor, the neuroanatomist who suffered a massive stroke in 1996 and has spent the 12 years since "rebuilding her brain from the inside out," has sold the rights to her self-published recovery memoir My Stroke of Insight to Viking president Clare Ferraro for an eye-popping seven-figure sum.
Among the publishers who lost out to Viking at auction: none other than Bob Miller, who left Hyperion last month to start an experimental new publishing studio at HarperCollins. As part of the project, Mr. Miller and his new boss, HarperCollins CEO Jane Friedman, vowed to flout industry convention by keeping advances low and instead offering writers a 50-50 share of sales profits.
But according to a trusted source, Mr. Miller may have already reverted to his old ways, apparently wanting so badly to win Stroke that he was willing to put all his idealistic ambitions aside, and bid no less energetically than his competitors when Ms. Taylor's lawyer put the book up for sale at the end of April.
UPDATE: After initially declining to comment, Mr. Miller said today that the offer he made for Jill Bolte Taylor's book included a $100,000 dollar advance and a 50/50 profit-share. Contrary to the notion advanced above by way of our trusted source– a well-placed person at Viking's parent company, Penguin Group USA– this offer is consistent with the vision Mr. Miller has been describing to literary agents, which allows for a profit share model supplemented by an advance up to and including $100,000. 
In an e-mail today, the lawyer who oversaw the auction, Ellen Stiefler, declined to comment on the details of Mr. Miller's offer, but noted that "no one at Penguin would have known the detail of Bob's bid, so I will say that your source may be mistaken." She added: "Jill and I both liked Bob Miller very much and are confident in his ability to create a successful new venture at HarperCollins. Jill finds a kindred spirit in Bob as another independent and brave individual."