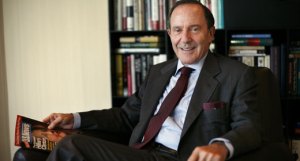 GM Building buyer Mort Zuckerman sat down last October with The Observer's John Koblin to talk shop, particularly real estate (and some media–the Daily News publisher doesn't care much for the American press).
Here's what Mr. Zuckerman had to say about why he does what he does as chairman of Boston Properties:
So you're saying you're happy?
Very happy. I love the business, I love the creation of the buildings and all the agonies you go through. I watch people go in and out of these buildings, and they don't have any idea of what the complications were to put them up. They take it for granted—it's just part of the urban landscape. But I think of it as part of an urban design that changed that whole part of the city. I just love it. I love it.