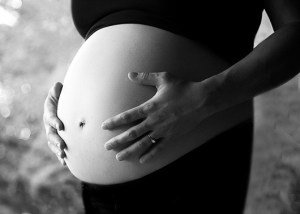 ACCIDENTALLY ON PURPOSE: A ONE-NIGHT STAND, MY UNPLANNED PARENTHOOD, AND LOVING THE BEST MISTAKE I EVER MADE
By Mary F. Pols
Ecco, 272 pages, $24.95
A few years ago, Sylvia Ann Hewlett's book Creating a Life: Professional Women and the Quest for Children sparked a media firestorm by arguing that many women end up husband-less and childless—and by extension miserable—because they're too focused on their careers during their 20s; they put off husband-finding and baby-bearing until it's too late.
I was 26 when that book came out, and what didn't sound right to me was the implication that women in their 20s were too caught up in their careers to think much about dating or relationships. For better or for worse, it seemed to me that most women I knew, myself included, were very interested in dating. The women I'm talking about, fellow journalists for the most part, were by no means boy-crazy slackers. We worked long hours; many of us moved to faraway cities to advance our careers. Yet when my cell phone flashed with the number of one of my girlfriends late at night, not once did I think the caller was wracked with worry over an article she was writing. No, it was bound to be about relationship trouble or its inverse, loneliness, which might as well be called lack-of-relationship trouble.
Lori Gottlieb's essays in The Atlantic seemed more on target. In 2005, Ms. Gottlieb wrote about her decision not to settle for the one she was with at age 36 but rather to plunge into motherhood by means of a sperm donor while continuing to search for her soul mate. This spring, she renounced that decision. In a provocative essay called "Marry Him! The Case for Settling for Mr. Good Enough," she says a man, any man, would have been better than solo motherhood (marriage is not so much a "passion-fest" as it is "a partnership formed to run a very small, mundane, and often boring nonprofit business").
Agree with her conclusions or not, the world Ms. Gottlieb evokes—populated by women who are pursuing, successfully or not, both careers and relationships—sounds more familiar, and the number of women in their 20s and early 30s on sites like Match.com bears that out. So does the experience of Mary Pols, author of Accidentally on Purpose: A One-Night Stand, My Unplanned Parenthood, and Loving the Best Mistake I Ever Made.
MS. POLS CAN HARDLY BE ACCUSED of having been unconcerned with marriage and family. Far from it. But throughout her 20s, she kept falling in love with men who were a wee bit less marriage- and family-minded than she was. So the years go by until, at age 39, Ms. Pols, by then a successful film critic, unwittingly found herself among the ranks of professionally accomplished, unhappily single women. Like Ms. Gottlieb, she'd had opportunities to "settle" (in her case, it was a guy who still sucked his thumb in his 30s); unlike Ms. Gottlieb, she didn't plan to buck convention.
"When I became a woman of a certain age, that is, around thirty-five, my female friends began floating the suggestion of single motherhood to me," Ms. Pols recounts. That irked her. She had no desire to concede romantic defeat. "I was not interested in a nontraditional life. … I longed for partnership with a wonderful man, marriage, and then family. Somewhere in the bottom of a box in my closet I had a pair of photos I'd ripped out of the Washington Post Sunday magazine almost twenty years ago, photos of a dark-haired model on a beach, wearing a slim-fitting, lace wedding dress, which I'd thought would be just the kind of dress I'd like to wear to my wedding."
Then she got pregnant. What happened next was not all that different from the movie Knocked Up, except that it takes place in a non-Hollywood world, where women actually contemplate … abortion.
For Ms. Pols the choice was agonizing. To be a single mother meant giving up on having what she wanted, what her married friends had: "the smart, loving, outdoorsy husbands … the Christmas card postcards of perfection." But an abortion? At 39? It could very well be her last chance to have a baby. So she decided to keep it.
Ms. Pols is a charming and insightful storyteller, and her memoir is both engrossing and endearing as it looks backward—at the romantic relationships that didn't work—and follows her through a pregnancy replete with awkward questions; adjustment to working single-motherhood (which entailed moving, changing up her shifts at work and creative approaches to the day-care dilemma); and the death of her beloved parents.
Then there's her relationship with the baby's father, Matt, a sweet but unemployed man 10 years younger than she is. Their differences are seemingly endless. Ms. Pols is an excellent cook; Matt, on the other hand, doesn't eat vegetables. "This was the man I'd seen painstakingly pick a lettuce leaf off a cheeseburger, as if even a shred of it would cause him to spontaneously combust," she writes. But she and Matt are both committed to their son, and Ms. Pols' voice is so wryly self-critical—even when she judges Matt, she's taking herself to task for being judgmental—that it's easy to like her.
I don't know why she didn't find Mr. Right, nor am I prepared to declare that she would have been better off "settling" before she found herself alone on the brink of 40. What I do know is that Mary Pols is more appealing than those who claim to know what she did "wrong."
Adelle Waldman is a writer living in Brooklyn. She can be reached at books@observer.com.