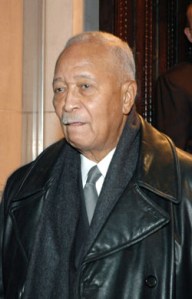 David Dinkins has been named campaign chairman for Manhattan Surrogate's Court candidate Milton Tingling. The campaign also announced that Charlie Rangel will serve as honorary chair. Ravi Batra (of Law and Order fame) is serving as the finance chair.
It just adds a bit more name recognition to this competitive, quiet race.
Tingling is running against Nora Anderson and John Reddy.