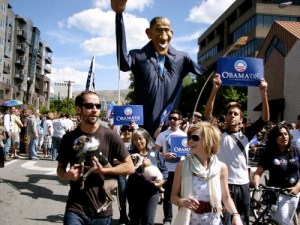 A judge ordered the legislature to give judicial pay raises. 
Charlie Rangel says the New York Congressional delegation will fully support Mike McMahon, the Democratic Party's candidate for Vito Fossella's seat.
The real estate industry showed its support for the ousted buildings commissioner. 
Barack Obama can bring back his primary campaign strategy back for the general, while John McCain can't, says Noam Scheiber elaborating on Michael Gerson's column.
Howard Dean tries to defer to Barack Obama.
Boy George is performing a free concert for sanitation workers. 
Paterson officially announces a review of what's happening at the World Trade Center site. 
The Department of Environmental Conservation filed a motion in court to force NYRI–the company that wants to build a powerline through the state–to answer requests for information.
The Utica Observer-Dispatch has an op-ed making the argument against the new powerline. 
The New Republic looks at Obamacans.
A Libertarian blogger disapproves of Andrew Cuomo's agreement with three major ISPs to curb child pornography.
New York beat Baghdad in a quality of life survey. 
Meghan McCain is writing a children's book.