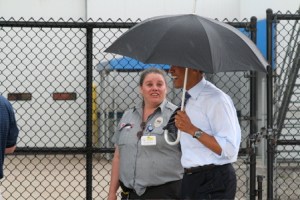 Both Barack Obama and John McCain attended Tim Russert's funeral.
Michael Bloomberg gave David Paterson a ride to the funeral on his jet.
A fund-raiser hosted by Ethel Kennedy may pull in $6 million.
Obama was asked about Osama bin Laden.
Patrick Gaspard of SEIU was hired as Obama's new political director.
Liz says he's a "political wizard."
Obama is helping the DCCC raise money, which Ben thinks points to Nancy Pelosi's influence.
Some Floridians are turning on Charlie Crist for changing his position on the offshore drilling ban.
When asked, Sheldon Silver did not say if he thinks Atlantic Yards will actually happen.
The State Assembly approved medical marijuana.
The city made its first buyouts in Willets Point.
A Bronx blogger thinks "Bronx Week" isn't all it's cracked up to be.
Here's vintage footage of Malcolm Smith interviewing rapper L.L. Cool J.
In the comments section, Yoda suggests Rudy Giuliani's 2010 campaign focus on Florida (the one up north).